HOME
Photo Album
Four years of aggressive advocacy
Thanks for your patience with
a work in progress!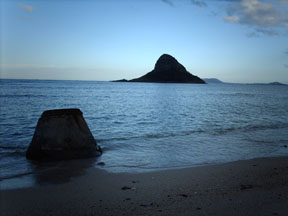 We just got back from the 23rd annual Pac Rim
Conference on Disabilities, in Honolulu, Hawaii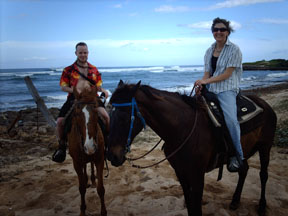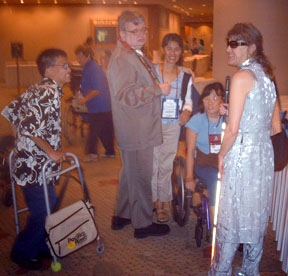 We presented DUDE's message to folks from all around the world,
and got our organizing model in the program for over
800 convention goers. Another milestone. Nancie,
Isaac, Tami, and Mrs. Lau with the original
Rain Man, Kim Peek

CelebrateAbility
First Friday fundraiser
Nov. 3 2006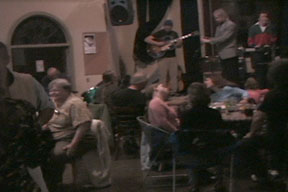 Special thanks to all who attended, donated, and helped us with
what we hope will become an annual event!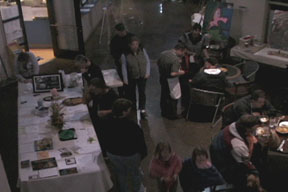 We are now able to bring our outreach with us anywhere,
thanks to a gracious donation by
Shepherd of the Valley Church.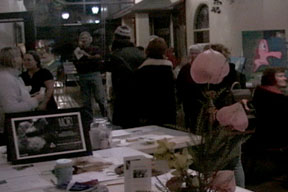 thanks again for all the awesome donations,
read the list of donors on our Events page


Southern Oregon Stand Down

We spent a rainy weekend working with some really
great service providers helping homeless
veterans access services, meet old
friends, and chow down on some awesome grub.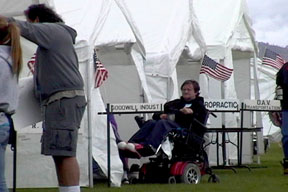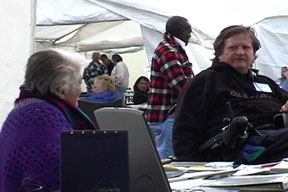 Friends helped us table and pass the hours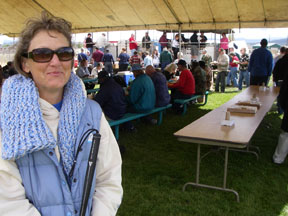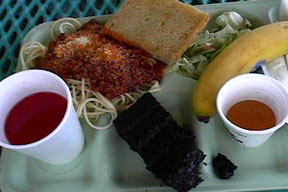 Food was great, there was plenty, that's a real brownie!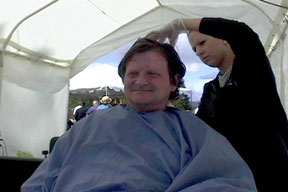 You'd be smiling too if you were here,
Steve our cameraman got a shave and a
haircut after Chuck was done,
there was just no one around
to take the picture.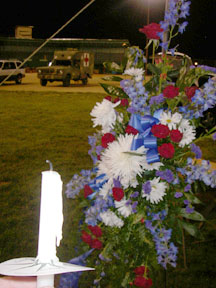 Saturday night there was a great bluegrass concert
and a memorial for the (then) 22 Oregon
casualties in Iraq. Thanks to all who
helped us help those who answered the call.


July 4, 2006, Ashland

Special thanks to Southern Oregon
Jobs With Justice for bringing us on board
what had to be the biggest float in the
Independence Day parade in Ashland.
Brought to you by the folks who invented
the eight hour day, the minimum wage, child labor laws...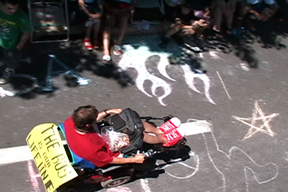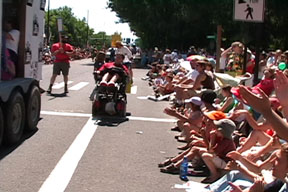 Disability Recreation Project

what a great day fishin'
out at Howard Prarie Lake on the
accessible Jetty that DRP made for all of us,
June 2006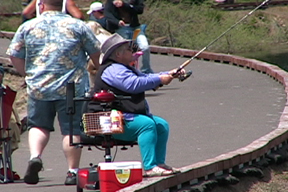 Check out the video on our video page!


22nd Annual Pacific Rim Conference on Disabilities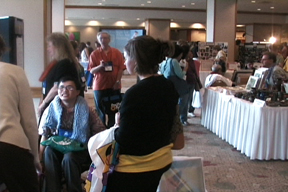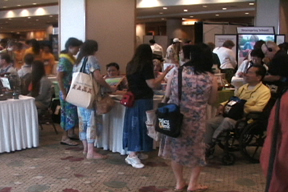 We met so many cool people here, administrators,
health professionals, politicians, and constituents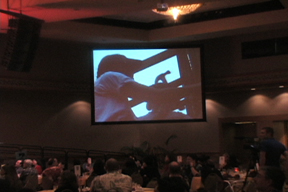 Nancie hammered hurricane stripping
on the Honolulu Ability House
and made it on the screen in yet another state


DASIL

DASIL has been a wonderful resource in this Valley for years.
We were lucky enough to work with them for a few of those
years, watch the video on the DUDE video page.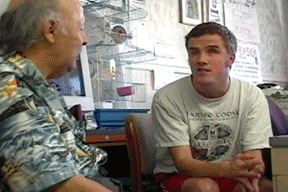 Nathan interviews Ax about DASIL

Dawn has a beautiful hat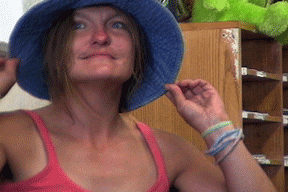 The DUDE Bill HB 3268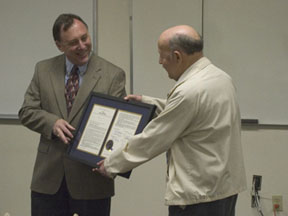 Representative Peter Buckley presents founder Nathan Jacobi
with the original framed copy of HB 3268
"The DUDE Bill."
We take HB 3268 to various locations to
remind Oregonians with disabilities that they
have the right to appeal reclassification.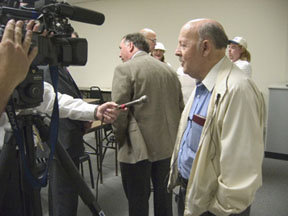 Nathan presents at Portland Wellness VI
conference 2005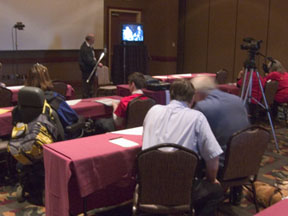 we do presentations on an ongoing basis
please let us share with your group!


Measure 40, Health Care
as a Human Right in Oregon

We were minor helpers in Oregon Action's
campaign for public health for all Oregonians
we wish we could have done more, of course!

Watch the kickoff rally on our video page.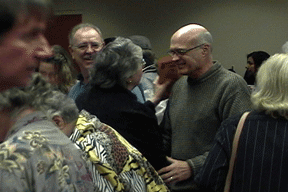 Senator Alan Bates greets constitutents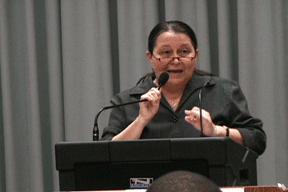 Caren: "If you want peace, work for justice"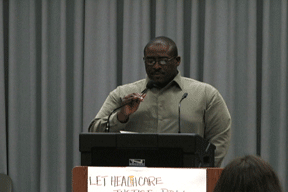 Tv shows
about health care for all Oregonians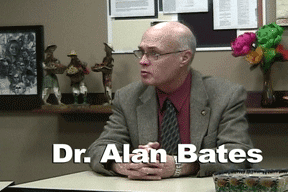 Other Reclassification Appeals

We made a number of short videos
that were used in court to appeal
reclassification like the ones we
got started fighting.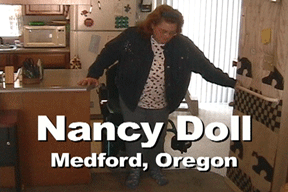 Time for DUDEs
our community access show on RVTV
since 2004
since renamed to DUDE: In Progress
Our VP Chuck Cheatum has been on and off the screen
since 2004 and won this year's Informational Show on RVTV!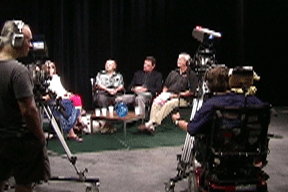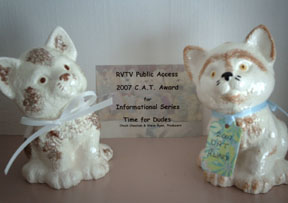 Thanks to RVTV viewers for this year's
CAT Award for Best Informational Show!!!
Perfectly Mobile
This was the video we sent to
Oregon legislators, the media, oh, everywhere;
the result was HB 3268.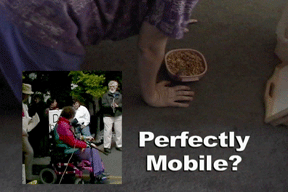 Katrina's wheelchair is too big for her kitchen or bathroom.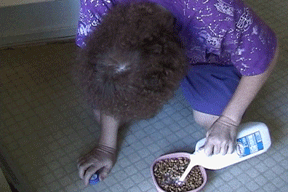 She crawls around and makes her food on the floor.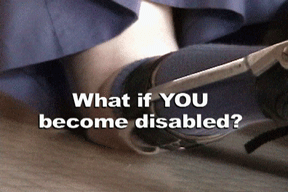 Restoration Now!
This was our big rally against reclassification
and Measure 30, April 20 2004. At the time,
this was the biggest rally of its
type Medford had ever seen.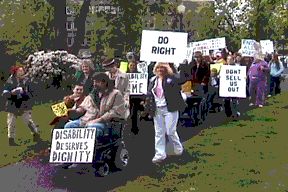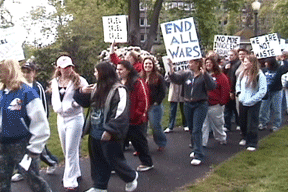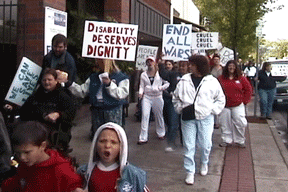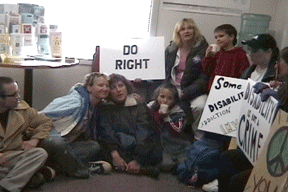 January 2004: Measure 30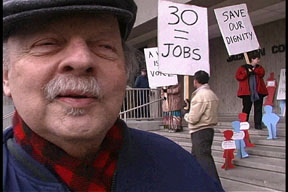 Nathan Jacobi announces the formation of DUDE
on the courthouse steps in protest of state cuts
to health care funding. DUDE President
Jim Sims holds the sign advocating for
Measure 30, which would have helped.

top